Technical events
Keynote speeches
We are organizing three keynote speeches before the beginning of the sessions focused on the upcoming initiatives of ESA, NASA and JAXA on microwave radiometry.
Further details will be provided in the final program.
Fiorino d'Oro
On Thursday afternoon, after the last session, will take place the IEEE Fiorino d'Oro Award ceremony.
Best Poster Awards
On Friday, during the Farewell, we will have the pleasure to announce the Best Poster Awards.
Social Events
Monday, March 23
Ice-breaker (17.00-19.30)
Auditorium di Santa Apollonia, Via S. Gallo, 25, 50129 Firenze
During Registration from 17.00 to 19.30 please join us for our welcome reception.

Tuesday, March 24
Reception (18:30)
Antica Infermeria di Santa Maria Novella
piazza santa Maria Novella 18
We are pleased to invite you to a quick reception at Antica Infermeria di Santa Maria Novella
A large room spread over two floors, divided into four prestigious rooms which can be accessed by a small but precious staircase. These are the spaces that were once dedicated to the infirmary and from which you access the grace collection of the Orange Courtyard, which in the past was used as a medicinal garden.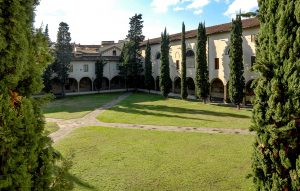 Thursday, March 26
Social Dinner
Ristorante La Loggia
Piazzale Michelangelo Firenze
The Restaurant la Loggia is a combination of taste, style and elegance, within the magic frame of the famous and unmissable Piazzale Michelangelo.
Here all the information:
https://loggiapiazzalemichelangelo.com/la-loggia/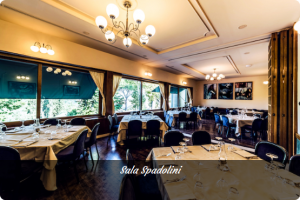 Friday, March 27
Farewell (18:00)
Auditorium di Santa Apollonia
Via S. Gallo, 25, 50129 Firenze
After the session it will be announced the Best Poster Awards and we will have a goodbye toast